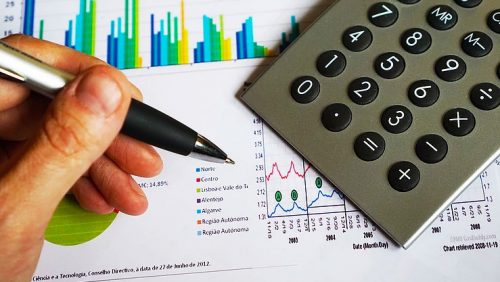 February 16, 2018
In the past, most companies felt like an employee's financial wellness was none of the company's business. So, the only employee financial wellness that most businesses focused on was retirement. And, certainly, retirement is an important element of any personal finance plan. But, it is only one element and, frankly, it is a complicated one. With targeted retirement dates and varied diversification approaches, retirement planning assumes that overall financial health and strategy is under control. But, is that the case? In many cases, it is not. Take the 2016 survey from GoBankingRates.com. It showed that almost 70% of people in the U.S. have less than $1,000 in savings. And, almost half of that number have absolutely nothing in savings. Nada. Zero. Scary.
And, what about a monthly budget, how many people go through that exercise? A Gallup poll from a few years back does not give good news in this area, either. According to that poll, very close to that same 70 percent do not prepare a monthly budget. Any correlation? Not specifically, but anecdotally, for sure. And, for people with whom I talk who do not prepare a monthly budget, one big reason is not knowing how to do it. Another is that they feel like it will take away their freedom.
This is where an employee financial wellness program can make a big difference. These programs generally start with the basics, things like establishing an emergency fund and preparing a monthly budget. They can help participants to get a plan, a path to follow on a journey to financial success. It's not that people don't want to have monetary success. It's that often, they have no idea of where to start.
It's been said that 2017 was the Year of Financial Wellness. Maybe 2018 will continue that trend. The numbers show an uptick in companies focusing on this area. But, should employee financial wellness be important to a company? Here are five reasons employers should worry about their employees' financial wellness.
1. It can help improve employees' physical health, potentially lowering health insurance costs. According to the 2017 Employee Financial Wellness Survey from PricewaterhouseCoopers (PWC), 52 percent of workers stress about their finances. This stress can hurt physical health and has the potential to cause an increase in health insurance costs. And, health insurance is an item that is often paid, at least partly, by the employer.
2. It can help improve employee focus and productivity. Also from the PWC survey, "46 percent of those who are distracted by their finances at work say they spend three hours or more at work each week thinking about or dealing with issues related to their personal finances." And, of those 46 percent, 12 percent miss work at least occasionally because of their financial worries.
3. It can increase employee satisfaction with the overall benefits package. According to the 2017 Four Seasons Financial Education (FSFE) Employee Financial Wellness Survey, average satisfaction with an employer's overall benefits package increased 48.8 percent when an employee financial wellness program was included. Employee job satisfaction helps ensure that job-hopping is kept to a minimum. This reduces other costs, like training, that happen when employees change jobs, and new people take their place.
4. It can increase the understanding of retirement plan options. The FSFE survey explored employee understanding of 401(k) options. When an employee financial wellness program is in place, the percentage of employees that felt they understood the 401(k) options available increased 17 percentage points. When employees understand, they are more apt to contribute. This increases the overall investments, giving a company increased leverage with its investment advisors.
5. It can help workers retire when planned. The PWC survey showed that a lack of retirement savings, which is often due to lack of an overall personal finance plan, was the most-cited reason from the 43 percent of people in 2017 who decided to delay retirement. When people delay retirement, it can hurt both a company succession plan and promotions of up-and-comers. Neither of these can proceed when a retiring worker decides to stay on the job.
There are many reasons employers are paying more attention to financial wellness programs. They make for a happier work environment and can help company profits. So, why not engage in such a win-win program? Lots of companies are looking at it and finding it is something into which they can get!
What do you think? Kansas Money Coach wants to hear from you!